Personal Banking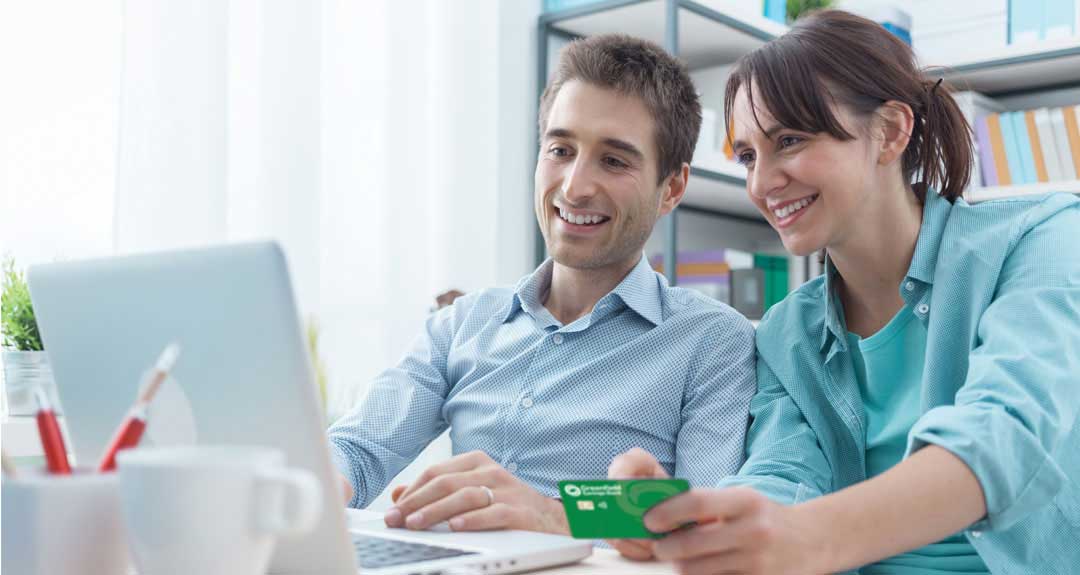 All of our personal banking services give you the financial tools and services you need plus the technology to let you bank from anywhere you want, 24/7.
Checking Accounts
Our checking accounts come with all of the extras to give you control of your household finances including Mobile and Online Banking, free debit card and much more.
Savings Accounts
Whether you are saving for the future or just a future purchase, we offer competitive rates on all of our savings, Money Market and Certificate of Deposit accounts. Plus, your funds are fully insured!
With 24/7 access to your accounts on a desktop or mobile device, GSB's online banking services allow you to bank securely at your convenience from anywhere with a computer.
Mobile Banking
GSB Mobile Banking lets you bank locally from anywhere, using your mobile phone or mobile device.
IRAs
Whether you choose a traditional IRA or a Roth IRA, your retirement funds will earn competitive rates and are fully insured.
Deposit Rates
We offer competitive rates on savings, Money Market, CD, and IRA accounts.
Mortgage Loans

We offer a range of mortgage home loans to meet your needs and budget. Apply online or in person with one of our mortgage professionals.
Home Equity & Lines of Credit Loans
Put the equity in your home to work for ongoing projects or a one-time expense, choosing a revolving line or a fixed term.
When you're prequalified for a mortgage, you can bid on a home with confidence and sellers will know that you are a serious buyer. Getting prequalified for a Greenfield Savings Bank mortgage is quick and easy.
In addition to deposit accounts and loans, GSB offers telephone banking, safe deposit boxes, notary public services, and more.