Business Online Banking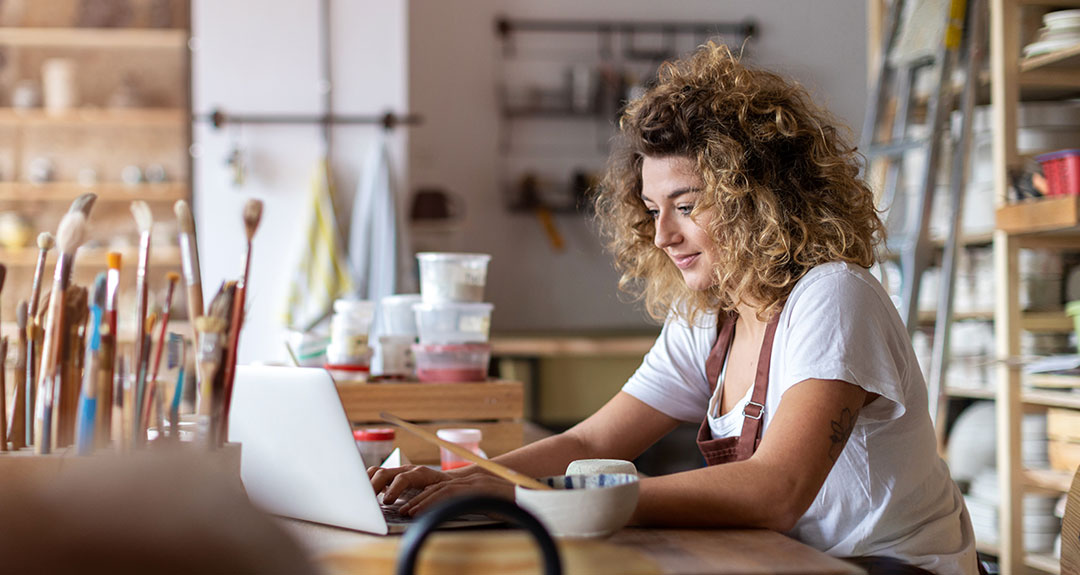 Online Banking for convenience - 24/7.
Our Online Banking offers you a wide range of services and tools to manage and control your business' finances. We also offer a suite of
Cash Management
products which can provide you additional controls and efficiency for your business finances.
Get real-time account balances
Transfer funds between GSB accounts
Review detailed transaction history
Make fast bill and loan payments
View check images
Export financial data to commercial accounting software for deeper analysis

Funds Management Tools
Many of those routine financial tasks that your business does every day and every week can be done faster, easier and with less overhead through Online Banking tools.

Bill Payment
Make one-time payments in minutes using an online system to send paper checks or electronic payments
Schedule recurring payments so they're made automatically
Guaranteed delivery dates prevent late charges
Receive e-Bills and find them all in one place on your computer
Reduce postage costs and the fraud risk that comes from sending financial information in the mail
Funds Transfers
Make real-time transfers in a matter of moments or schedule automatic transfers to occur on a set schedule
Make on-time loan payments
Move funds into and out of your business line of credit

Real-Time Alerts
Get real-time monitoring of your account activity with our FREE Real-Time Alerts. Choose between text or email alerts for your choice of more than forty different types of transactions and events including:
Security Alerts: Find out if someone is trying to access your Online Banking or if changes have been made to your user information.
Balance Alerts: Be informed when a low balance puts you at overdraft risk, or when a high balance leaves you with money available to transfer to another account.
Transaction Alerts: Learn when deposits, checks, or withdrawals post to your account.
Loan Alerts: Get messages when a payment is due, is past due, has been paid, or when loan activity occurs.

Sweep Overdraft Protection
As your business focuses on efficiency and expense control, the last things you need are payments rejected due to insufficient funds and the accompanying hefty fees.

Arrange to have funds automatically transferred from a savings account or secondary checking account to your primary checking account to cover potential shortfalls. (Automatic sweep fees may apply. Ask Bank for more details.)
Only $5 per daily transfer (as needed)
Sweep and Zero-Balance Accounts
At Greenfield Savings Bank, we can help make your funds work harder by automatically transferring them into appropriate accounts to improve cash flow or generate interest earnings.


Designed for businesses with multiple locations and bank accounts
With Zero-Balance Accounts, excess funds are automatically moved from secondary accounts when not needed to your main operating account, ensuring you have sufficient cash to cover expenses
With Sweeps Accounts, excess funds are moved out of your operating accounts to interest-bearing accounts to generate extra income
Merchant Services
Offering your customer the convenience of paying with a credit or debit card can increase your sales and allow you to compete with online businesses. Our merchant services are competitively priced to help you control costs.


Accept most credit, debit, gift and government benefit cards
Benefit from check guarantee and check verification solutions
Upgrade your eCommerce solutions
Generate consumer data that will assist your market efforts
Track sales of specific items, aiding your inventory stocking process
Customized wireless and Wifi-enabled terminals for retail businesses, hospitality industry, medical offices, non-profits and more
Low discount rates for processing
Hardware, supplies, support, and services all through one provider
Payroll Services
Outsourcing your payroll through GSB is a cost-efficient turn-key solution
From payroll processing and distribution to tax deposits, reporting, and more
Printed checks or electronic payments
Timekeeping services
Reporting solutions
Accounting, audit, and tax services